NEVER GIVE UP!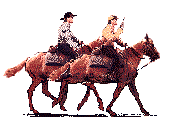 . . . . .

A GREAT NEW LETTER DEFENDING SOUTHERN HERITAGE
THE MUCH REQUESTED SOUTHERN ZODIAC IS HERE
CLICK HERE AND CHECK OUT A GREAT NEW BOOK


BEING FROM THE SOUTH DOESN'T MAKE ME STUPID
LAUGH WITH A REAL SOUTHERN WRITER
READ WHEN PIGS FLY, NUDE CRUISES, TAKE A RIGHT AT THE BIG CHICKEN, BUBBA'S PSYCHIC HOTLINE AND MUCH MORE!
CLICK TO HEAR THE RIDERS SPEAK
wav.file
Sign My Guestbook
View My Guestbook
Contact MISSISSIPPI elected officials.
Contact GEORGIA elected officials.
Let them know how you feel about our flag.
CHECK OUT THIS FUN SOUTHERN SITE
You will SOON learn much about our Bonnie Blue Flag
Try My Fast URL: http://committed.to/CSA
Fast URL provided free by